A new milestone in the emerging Croatian digital nomad story, as the first Croatian digital nomad village has been announced by the Digital Nomads Croatia Facebook community this morning. Digital Nomad Valley Zadar is located in Borik, Zadar, a short walk from the historic old town.
Co-founder Mario Mrksa will be explaining a lot more about the concept of this Croatian digital nomad village in an in-depth interview later today (a link will appear here), but for now, here is the announcement in full:
DIGITAL NOMAD VALLEY ZADAR OFFICIAL ANNOUNCEMENT
I believe that everyone in this group knows that Croatia has a lot to offer to digital nomads. From natural beauty to culture, architecture, gastronomy, and quite importantly, the Mediterranean lifestyle.
However, we also recognize that the attractiveness of the country is not enough on its own, it's the feeling of community that matters to digital nomads and remote workers. As moderators of this group, are working hard to empower the DN community in Croatia.
That is why I am very happy to announce a project which would, hopefully, attract even more digital nomads to visit this beautiful land and create strong and lasting communities around the country.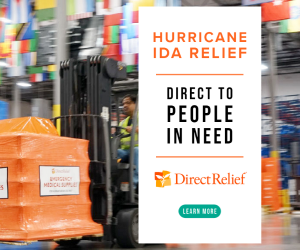 As CEO of grabAhome, in partnership with Falkensteiner H&R, I proudly present Digital Nomad Valley Zadar!
At one of the most beautiful resorts, in one of the most prominent cities in Croatia, we are organizing the first curated digital nomad community in Croatia.
Starting October 10th, by joining the program you will get:
Premium mobile homes with solo or coliving options
Exclusive coworking office
Community manager
Exclusive events (organized by us and the community)
#discordcommunity channel
Partner discounts
Most importantly, a great community of like-minded people
JOIN US AT www.workremotelycroatia.com
Minimum 2-week stay. Starting at €130 per week, we believe that everyone will be able to find an accommodation option that suits them.
We are also able to offer the First 15 digital nomads a 15% discount for the first two weeks of stay!
This project is a part of a new initiative from grabAhome called Work Remotely Croatia, where we hope to build and support several communities around Croatia in order to promote and advocate sustainable tourism in Croatia. This project starts on October 10th until 31st March, with the possibility of an extension!
Special thanks to Falkensteiner H&R for offering long-term rentals just for the purpose of this project, and to Digital Nomad Association Croatia and Zadar Tourist Board for supporting this project.
A great addition to the Croatian digital nomad scene, and the pricing certainly looks attractive. Much more on the details and background to this story coming later in the interview.